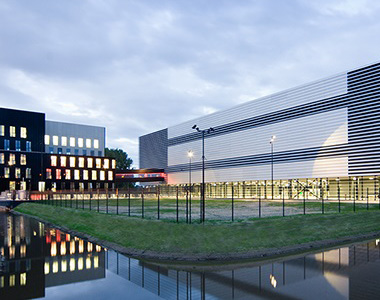 Equinix Netherlands Data Centers
1075+ companies colocate in Equinix's Netherlands data centers to connect to business partners and customers across their digital supply chains. Equinix in the Netherlands is home to many thriving, diverse business ecosystems, including:
Europe's vibrant banking, commerce, manufacturing and telecommunications leaders, which locate here to take advantage of excellent broadband connections to the rest of the world, thanks to the Netherlands' connections to 150 global submarine cable networks
ISPs, telecommunications carriers, content providers and hosting services from all over the world, via connections to the Netherlands Internet Exchange as well as to the Amsterdam Internet Exchange at our Amsterdam colocation facilities
International enterprises that want to take advantage of the Netherlands' high-speed connections to the rest of Europe: typical latency from the Netherlands to London, Paris and Frankfurt is less than fifty milliseconds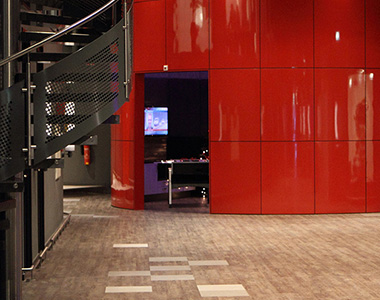 Our rich portfolio of data center services can help you get up and running in our Netherlands colocation centers, from expert consultations with our Global Solutions Architects™, who can design and optimize your colocation and network services, to our Smart Hands™ support team for remote data center management. Our nine state of the art data centers in three markets across the Netherlands provide a total of 35,750+ square meters (384,000+ square feet) of colocation space. In order to meet some of the most stringent requirements, all of our Netherlands colocation facilities are compliant with key international standards including ISO 9001: 2008 for quality management systems; OHSAS 5001 for energy management; ISO/IEC 27001:2005 for information security management systems and PCI-DSS Chapter 9 for vulnerability management.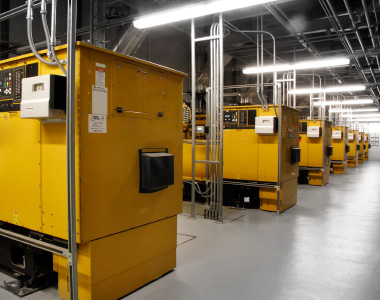 Power
Our IBX data center power systems, designed and managed by some of the world's foremost experts on power management engineering, include built-in redundancy, full Uninterruptible Power Supply (UPS) systems with N+1 redundancy levels or greater, and backup generator systems in the event of a local utility failure. Equinix teams also work with customers to configure data center installations to accommodate specific high-power requirements.
Our precision HVAC systems cool the most demanding high-power deployments, providing appropriate airflow, temperature, and humidity to maintain optimum conditions for equipment operation and minimize downtime due to equipment failure. Equinix sells AC and DC power in all regions (AC circuit voltage varies by region).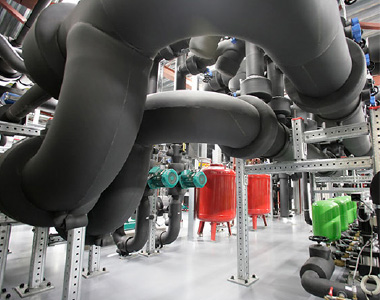 Cooling
Equinix provides effective colocation cooling measures and strives to be efficient and sustainable in its use of technology and design. Several IBX data centers are LEED-certified. In Europe, Equinix has received the Green Award from Data Centres Europe. Find out more about our green initiatives.
Robust cooling for the most demanding equipment
A cooling system at an Equinix IBX data center may include*:
Variable frequency drives
Chilled water pumps
Centrifugal chillers
Condenser pumps
External cooling towers
CRAC air-handling units in the colocation area
Cold aisle containment
* Cooling system specifications above are representative and elements vary by data center location.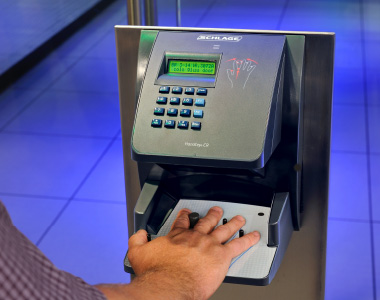 Security
The physical security of Equinix IBX centers is one of our highest priorities. Each IBX center utilizes an array of security equipment, techniques and procedures to control, monitor and record access to the facility, including customer cage areas.
We use advanced security equipment, techniques and procedures to control and monitor access to our data centers. Reaching the colocation floor typically requires passing through five security checkpoints that include manned security stations, mantraps and biometric readers.
Source : – Equinix